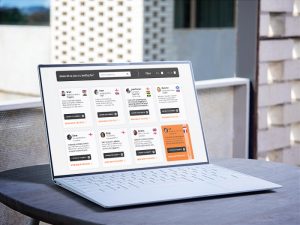 Learners are a truly diverse bunch: all ages, cultures, genders, nationalities, learning styles and personal preferences. Learning programs in turn are becoming increasingly varied, with animations and videos now integral elements of the learners' blended journey.
At eLearning Voices, we recognise the importance for learning content to have a voiceover that matches and resonates with all learners, reconciling with their cultural expectations.
With such a varied audience, you need a correspondingly diverse voiceover capability.
We've spent many years carefully onboarding the best voiceovers for eLearning from around the world, all with different vocal styles and specialisms and in a variety of age groups.
The voices featured in our portal do not pay to be listed: they have been hand-selected – not just for the quality of their work, but for their excellent home studios, availability and turnaround times.