Audio Description
.
Accessibility for all.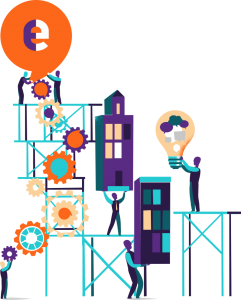 Video and animation are now essential components of many eLearning programmes. But how do you make this content accessible for visually impaired learners? Or for those who aren't able look at screens, while driving or cooking for example? 
As well as advocates for diversity in our industry, furthering accessibility and inclusion is another primary goal that eLearning Voices continues to champion.  
Audio Description (AD) – sometimes called video description – is a type of voiced narration giving information on the visual elements of video media. It is quickly becoming an essential component of eLearning programmes, enabling audiences to easily switch between audio-visual and podcast-style listening. 
However, it needs to be done by experienced professionals who have access to the right software and are proficient in voicing training material. At eLearning Voices, we are enthusiastic pioneers of Audio Descriptive video in eLearning, and we proactively support immersive and accessible video learning content. Our aim is to give visually impaired and sighted learners the same enjoyable experience. 
Our Audio Description capability is unique. We offer a fully packaged service encompassing transcription, localisation, voiceover and audio production. We create captivating narration in almost every accent, style and language, so that learners from each culture and nationality remain engaged and enthralled. 
Our professional audio describers have years of experience in describing what is happening on screen, ensuring clear alignment of the messages that the video is conveying and the desired experience of its audience. We recognise the importance of maintaining the original production and all commentary fits comfortably within the natural pauses in dialogue and other sound events. 
Comprehensive, meaningful video description is essential for eLearning programmes and our descriptions include interpretations of scenes, emotions and facial expressions as well as communicating locations, wardrobe and character actions. 
The audio describers are also experts in authoring and timing the narration between dialogue and sounds effects, and they have the specialist software needed to record commentary segments with appropriate fade information and timecode references. 
Our artists can then seamlessly deliver the perfectly-timed voiceover in any language, style, accent and nationality. We can deliver translations and voiceover in a range of foreign languages, including French, German, Italian, Spanish, Portuguese, Dutch, Russian, Chinese and Japanese. 
Finally, our audio editing team carefully synchronises the sound files into separate industry-standard interchange file formats, integrated with the video content so they can be played simultaneously.