Audio management
.
Single voice or complex productions.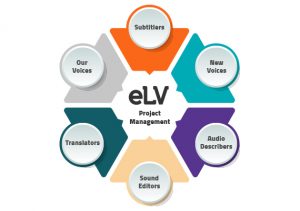 eLearning programmes often involve multiple characters in addition to the narrator, each with a different voice. Although many of our artists have the versatility to deliver a range of voices, we often need to work with multiple artists for the same project. Integrating the audio from all the various sources, so that all the sound levels match, requires experience in sound editing and bespoke production.
Our inhouse editing and production team have the experience and skill to deliver audio programs of the highest quality.