Who are we?
Our history.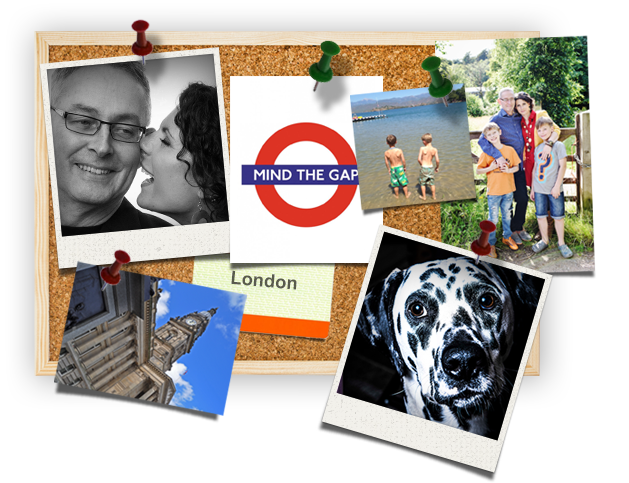 eLearningVoices.co.uk is part of Sayer Hamilton Ltd. For fifteen years, we ran as a thriving two-person business supplying the voices of Phil Sayer and Elinor Hamilton for all kinds of projects, from train announcements to corporate videos, and everything in between. As a true family business, we even supplied the voices of our children, although sometimes it was necessary to bribe them with Wotsits.
In the last few years we've begun to specialise in e-learning, and have built strong relationships with other professional voices in the same field. We work with them to offer our clients more choice, but with the same level of professionalism and expertise that our clients have always had from Sayer Hamilton. Our clients know that an associate of ours is quality assured. (They may be disappointed to know that our children are now teenagers, though, and these days are only usually available for grunting.)
With a strong team of voiceovers and editors who can all make perfect sense of whatever material our clients throw at us, you can be sure that your e-learning project will be voiced and edited to perfection in no time. And because we're all full-time, if you ever need to make a change or correction, you only need to ask.
Delivering high quality audio in a consistent and timely manner is a must for our business needs. Sayer Hamilton Ltd provides an excellent service; flexible, reliable, friendly and professional.
Aisling Curran – Senior Training Solutions Manager, ICON plc.
I've worked with Sayer Hamilton for years, on what must be hundreds of projects. During which time, I've experienced nothing but attentiveness, professionalism, fun and downright excellent voiceovers! They're an absurdly talented bunch who will stop at nothing to make your production a little bit easier, and a lot better. Carlsberg don't do voiceovers…because Sayer Hamilton already do.
Rick Loynes – Group Commercial Producer, The Wireless Group
Sayer Hamilton's quality, attention to detail and customer service is excellent. Throughout the years, Sayer Hamilton have continually exceeded exceptions by delivering an exceptional standard of audio regardless of the time frames. Sayer Hamilton's experience and flexibility make working together very simple from the initial conversations to project delivery. I would highly recommend their services!
Rory Fraser – Production Manager, Cresent